Monster Jam this weekend at NRG!
Everyone come out to NRG Park this Saturday night for Monster Jam! Starts 7pm! If you need more info about tickets - get all the info HERE!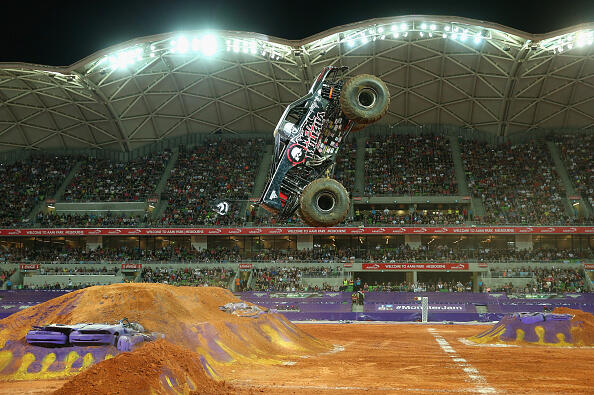 First of all, I love Houston! I am a transplant to the city from the Rio Grande Valley. I have experienced only generous hospitality from so many of you since moving here! I have been in radio for a number of years and it is the best job and only job I have ever had. So to be in Houston, doing what I love- I consider myself more than lucky!My household is nothing but music. I have a career in radio and my husband was a classically trained musician who transitioned into music education. Madonna vs Tchaikovsky...it has been discussed. We have 2 cats and 2 dogs but are planning on and hoping for some baby Houstonians soon. We like to spend some of our free time exploring Houston. The food scene is incredible! I love to watch sports, the Texans mostly, so we will always have much to discuss!We spend our mid days together and I look forward to getting to know you! Any good restaurants or cool things you think I should check out...let me know!So thank you for stopping by and listening to Sunny 99.1!