Miley covers NiN...with Trent Reznors approval.
Miley covers NiN...with Trent Reznors approval.
Here's how it came about. Miley Cyrus is in the third episode of "Black Mirror", playing a lonely teen obsessed with a robot doll based on her pop idol. Cyrus can be heard singing a version of Nine Inch Nails classic Head Like A Hole with some new lyrics. Show creator Charlie Brooker says Trent Reznor got behind the project when he approached him. Reznor asked to see the script, there was a rewrite of the lyrics where Miley is singing:
I'm stoked on ambition and verve' instead of 'You're gonna get what you deserve'.
Black Mirror Ex. Producer Annabel Jones said Trent thought it was funny, found the dark comedy entertaining. And now Nine Inch Nails are selling a Black Mirror t-shirt featuring some of the new lyrics on their website.
I took a look. It made me laugh.
Miley doesn't suck. But she's no Trent Reznor. But that's just MY opinion. I'll let you make up your own mind.
~~Kelly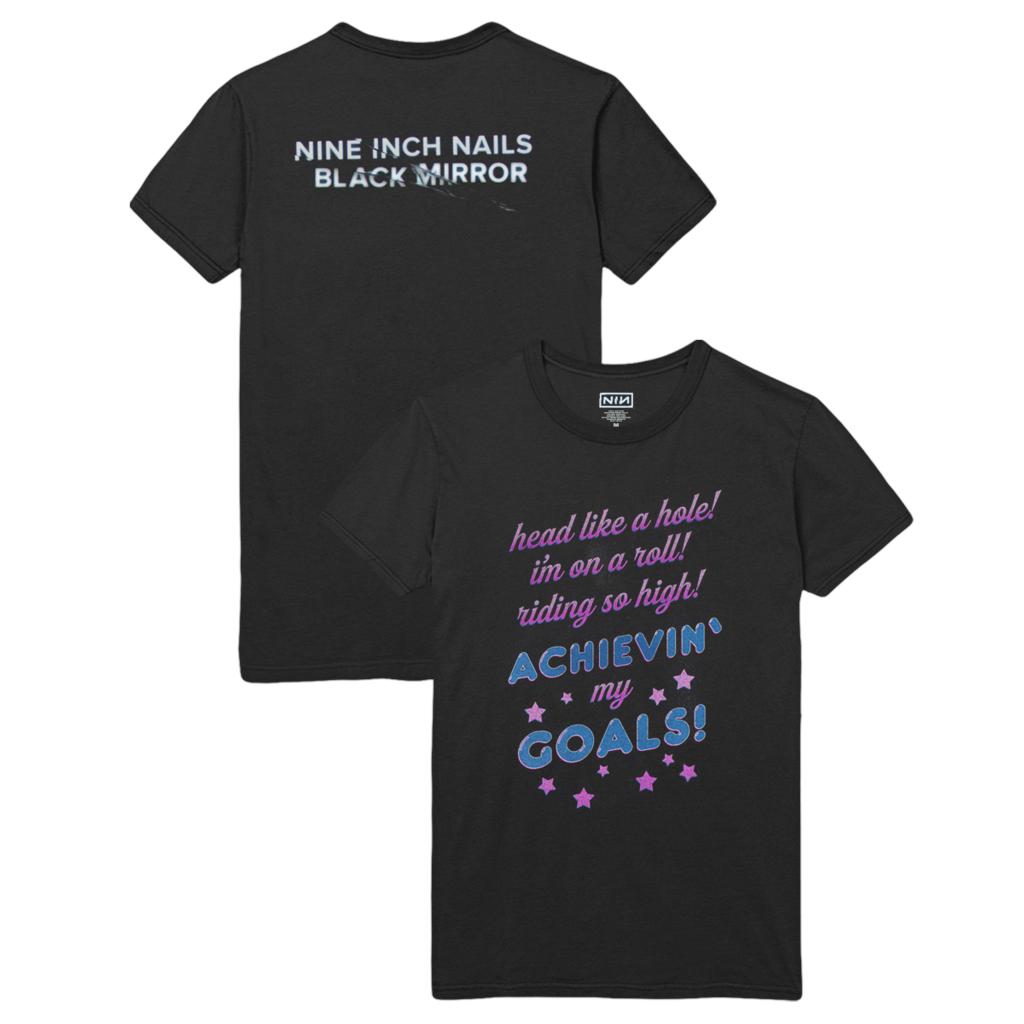 For me, the t-shirts are the best part of the whole thing.
I haven't watched the show yet. But this may have me tuning in.