Roseanne Barr Reveals How She'll Be Killed Off 'The Conners'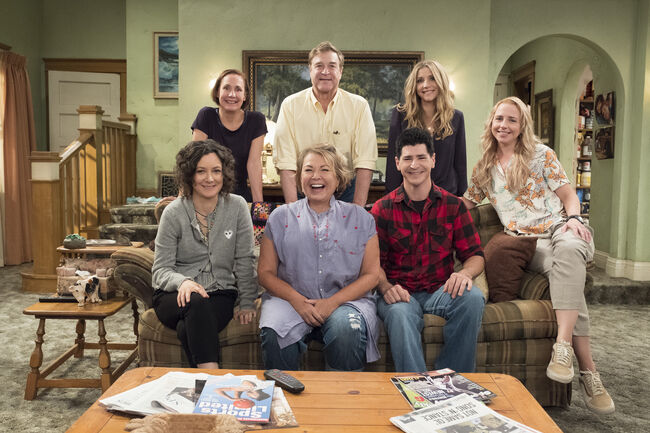 ABC swiftly cancelled the Roseanne revival after the show's titular star, Roseanne Barr, posted racist comments on Twitter. Just a few short weeks later, though, the network revealed that a new Roseanne spinoff series without Barr would premiere in the fall. The new show is titled The Connors and will follow the rest of the Connors family. Many fans speculated the Connors matriarch would be killed off in the new series, which Barr herself just confirmed.
"Oh ya, they killed her," Barr stated during an appearance on Brandon Straka's YouTube show Walk Away. "They have her die of an opioid overdose." This choice makes sense because it was revealed in the penultimate episode of Roseanne that Barr's character suffered from a painkiller addiction.
Barr is clearly still angry at having been fired over her racist comments, which she blamed on having taken Ambien. Sanofi US, the parent company of Ambien, released a statement that said "While all pharmaceutical treatments have side effects, racism is not a known side effect of any Sanofi medication." When discussing her character's death, Barr said, "it wasn't enough to [fire me], they had to so cruelly insult the people who loved that family and that show."
Despite feeling wronged by ABC, Barr says, "there's nothing I can do about it. It's done. It's over. There's no fight left."
The Connors will premiere on October 16, 2018 on ABC.